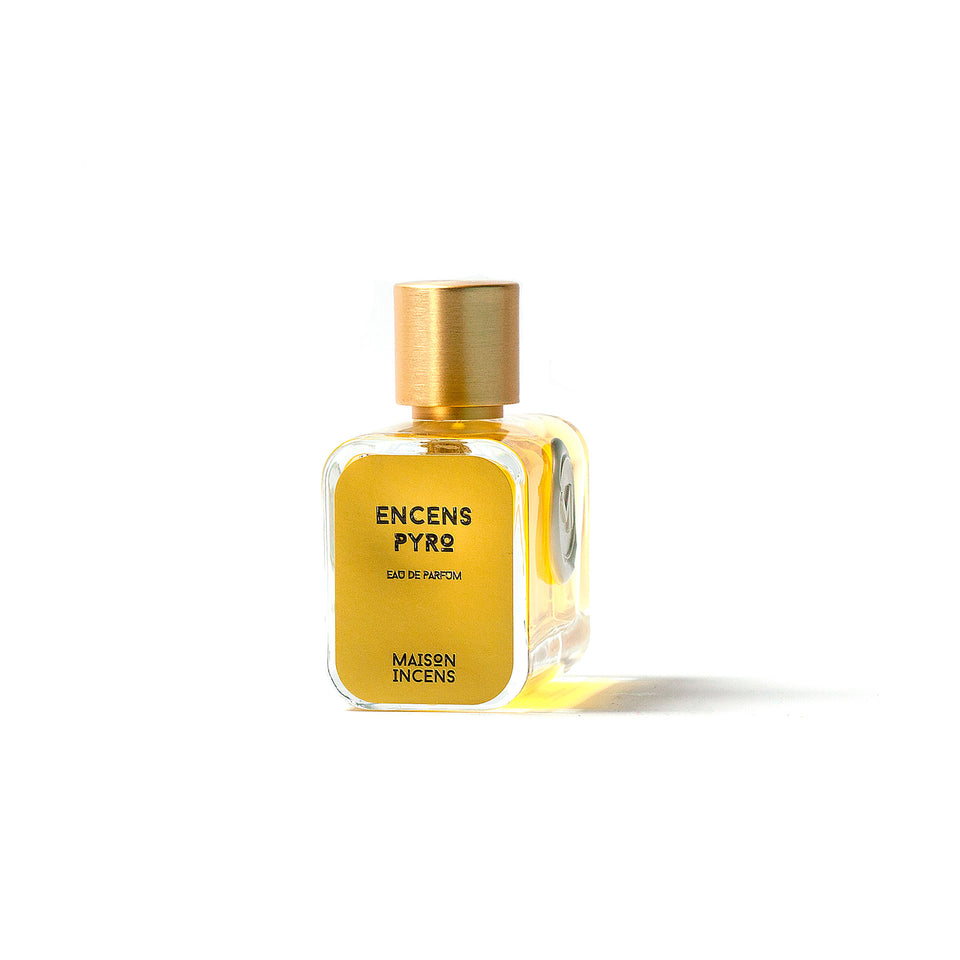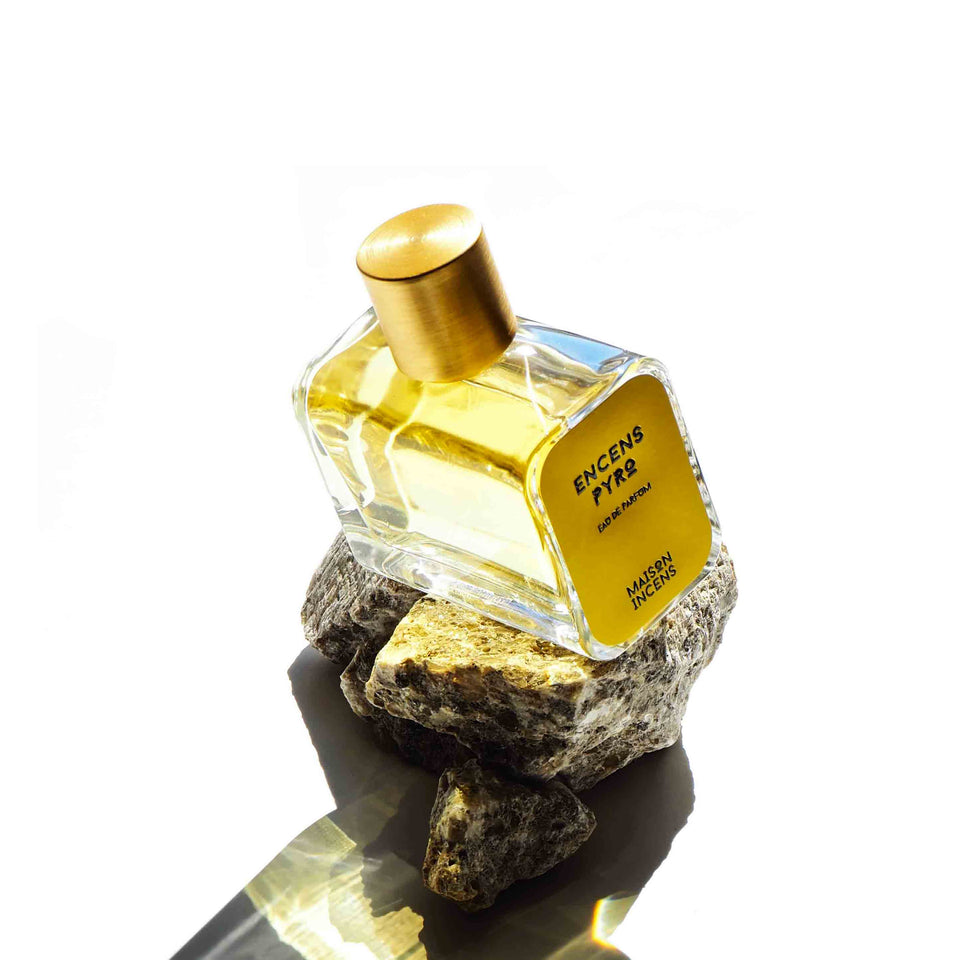 ENCENS PYRO
Tax included.
Eau de parfum
Encens Pyro is the second opus of our new collection called « les eaux divinatoires ». Piro in Greek means fire.
Pyromancy is the art of divination  by means of fire. On artganis they use a special incense combined with woods, flowers and spices to divine the future. 
FOR : UNISEX FAMILY :  BOISE EPICE CUIR WHEN : NIGHT & DAY

TOP NOTES : Bergamot, fire, spicy.
HEARTH NOTES : Iris, Jasmin, honey, cedarwood, animalic, incense.
BASE NOTES : Sandlawood, leathery, musky, vanilla, gourmand, patchouli.
Main natural ingredients : Frankincense essential oil Somalia, Frankincense resinoid Somalia, Atlas cedar wood Morocco, Virginia cedar, Patchouli Indonesia, Benzoin Sumatra.
Nose ERIC GIGODOT
Images shown are non-contractual